Our History
Beginnings
In 1966 a young bride and her husband left southern Italy to seek their fortune in America. They spoke hardly any English and had no special job skills. But they came equipped with strong work ethics and a belief in the American dream.
Maria Guerrera and her late husband, Giuseppe, grew up in the little Italian town of Carlantino in the region of Puglia. The small farms of the Pozzuto and Guerrera families provided nearly all the food they ate. Like many of the men in the area, Maria's father even made his own wine. When she was just a little girl, Maria's grandmother began teaching her to cook. Mornings they'd make fresh pasta on the same kitchen table where the family would eat that evening.
Though Maria arrived in Napa, California with no formal culinary education and no business experience, her basic understanding of wholesome and good tasting food and an innate feeling for hospitality led to prosperity.
After two years of working and saving, she and her husband were able to purchase Napoli Pizzeria in Vallejo, which they operated for ten years.
Sacramento
Maria and Giuseppe purchased Sacramento's original Roma on Franklin Boulevard in 1978. When they expanded to her present location at 8491 Folsom Blvd. in 1981, Roma II (www.roma2pizza.com) seemed a logical identity for their second restaurant. The original location on Franklin is now owned by Maria's brother and sister-in-law, Pietro and Antoinette Pozzutto. Maria's son, Tony, went into business on his own in 1994, opening Roma III (Roma 3) in the town of Carmichael about 10 miles to the east. Younger son Mario and his wife, Trisha, opened their own restaurant, Via Roma Pizzeria con Cucina, in Rocklin, California in 2007.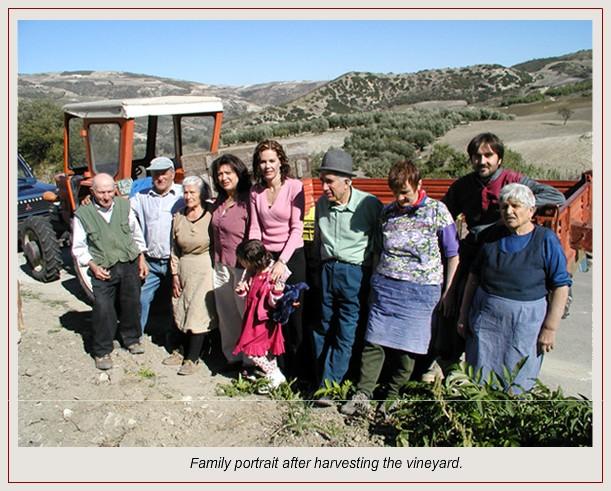 With four separate, but similarly-named, businesses situated in Sacramento and its suburbs, customers can sometimes get them confused and we regret that. The fact is that you can get great Italian food at any of these restaurants owned by members of the Guerrera and Pozzutto families. The Roma II Family.
Most of the staff who prepare and serve the food inspired by Maria's Italian family are immigrants themselves—many of them from Mexico and El Salvador. Some have been part of the restaurant's operation for so long, they are like a second family. Their loyalty, hard work, and sunny dispositions have contributed much to the success of the restaurant.
Maria is now an accomplished cook and enjoys experimenting at home with recipes that are inspired by TV cooking shows or new cookbooks, but dismisses preparations that are too fussy. For her kitchen at home, she likes to use the freshest ingredients and showcase them in a way that brings out their best, just as she and her kitchen crew do at Roma II.